03-10-2010, 08:29 PM
Yorum: #1
| | |
| --- | --- |
| Emily | Yorum Sayısı: 2,944 |
I made a project summary in the "Highrise News and Developments" section of SkyscraperCity. Hope you guys are interested in supporting the thread.
I made this thread so you guys could tell me your opinions, and hopefully when I have some questions you guys could help me. C:
Here's a link:
http://www.skyscrapercity.com/showthread.php?t=404935
----------------------------------
Here's the exact same front page:
In next ten-twenty years, Korea will see a transformation that'll bring the country back into the forefront of the world economy. With the establishment of over three free economic zones, expansion of all major port facilities, the shift in ubiquitous technologies and cities, and the huge effort to beatify and cosmopolitan-ize all large cities, Korea hopes to see another economic boom reminiscence to the early 90's. Further attention to social and economic equality and the fulminating growth of the Korean entertainment industry has hallmarked the country's entry to the 21st century. Although haunting memories of the Asian Financial Crisis looms over the economic history of Korea, the country is still pummeling its way to the end of the tunnel. New Songdo City, Digital Media City, BJEZ, the Korea and US FTA, and further beautifications in the capital all mark Korea's ambitious growth. The supertalls being constructed in Korea capitalize on the countrys' hopes and aspirations.
This project would not be possible without the great members in the Korean forum.
Index of Supertalls (~300+):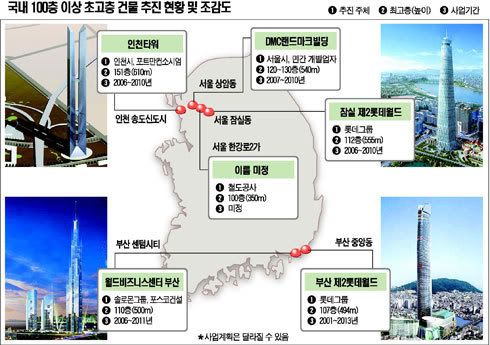 This image is actually outdated, but it provides a good, simple summary... if you know Korean. If not, it has nice pictures :3.
COMPLETED
U/C
PROPOSED
ACCEPTED
HALTED/HIATUS/REDESIGN/ETC.
Parc 1
[270 meters] [72 floors] [U/C; Completion: 2010] [Yeouido, Seoul; SIFC(Seoul International Finance Center)]
AIG Main Tower
[300 meters / 984 feet] [80 floors] [Approved/U/C; Completion: ?] [ Yeouido, Seoul; SIFC(Seoul International Finance Center)]
Northeast Asia Trade Tower
[305 meters / 1001 feet] [65 floors] [U/C; Completion: 2009-2010] [Incheon / New Songdo City]
Lotte World Busan
[494 meters / 1,621 feet] [107 floors] [U/C; Completion: 2012] [Busan]
Millenium World Business Center Busan
[550 meters] [110 floors] [Approved; Completion: 2011] [Busan]
Lotte World 2

/

Lotte Super Tower
[555 meters / 1, 821 feet] [112 floors] [Approved] [Completion: 2010] [Seoul]
International Business Center
[580 meters] [130 floors] [Bidding/Approved; Completion: TBA]
Yongsan Skyscraper
[600 meters] [140 floors] [Plan/Conception] [Seoul]
Incheon
Towers
[640 meters / 2,000 feet] [151 floors] [U/C Later this Year; Completion: 2010-2012] [Incheon / New Songdo City]
Sewoon Shopping District Skyscraper
[960 meters] [220 floors] [Plan/Conception] [Seoul]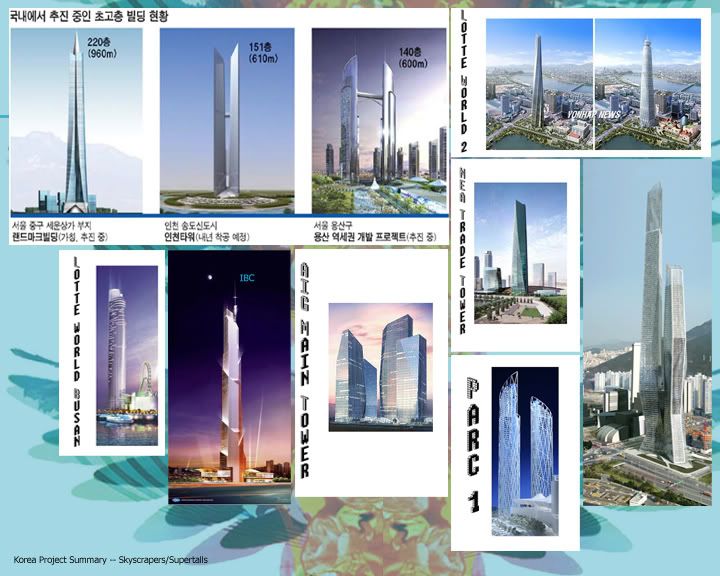 M O R E | P R O J E C T S
COMPLETED
U/C
PROPOSED
ACCEPTED
HALTED/HIATUS/REDESIGN/ETC.
[1]
REDESIGNING THE MEGACITY - SEOUL
[1a]
Seoul Op
era House
- [Han River, Seoul] [Arts] [Cost: $250 US milllion] [Completion: ?]
[1b]
Digital Media City
- [Seoul] [Arts/Technology] [Cost: ?] [Completion: ~2010]
[2.]
Dureraum
- [PIFF/Centum City, Busan] [Arts] [Cost: ?] [Completion: 2008-09]
[3.]
New Songdo City
- [IFEZ, Incheon] [Business/Technology] [Cost: $25 US billion] [Completion: 2014]
* New Songdo City, Digital Media City, and Dureraum sections will be up in the next update.

[1] R E D E S I G N I N G | T H E | M E G A C I T Y
This is basically just an expository piece, but hopefully it'll end stereotypes that no supertall project in Korea will ever be completed.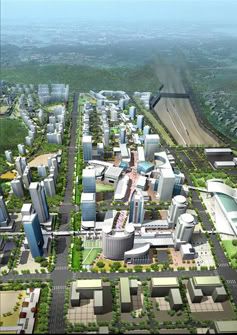 Seoul is home to some 10 million people, most of them being ethnic Koreans. It is a city that has witnessed many feuds, new dynasties, and the blossoming of capitalism in South Korea. Although, you may not be able to notice it if you don't constantly visit Korea, but the city is always changing, just as the nation becomes wealthier and more cosmopolitan. It is expected by the public and the nation that Seoul be the center of a new dynamic Korea; to transform the industrial heart of Korea into the beating heart of Korean and international culture and business.
Just as stated in the introduction, Korea will be transforming itself even though it is already considered a developed nation. Many cities in Korea are becoming ambitious, and with the initiation of over ten or twenty 'new town' projects throughout the southern peninsula there are hopes that the international community will flock to Korea, inherently becoming the hub of (Northeast) Asia. There are various 500+ meter supertalls being proposed, and Seoul/Korea has become infamous amongst the skyscraper community for 'drowning' projects in regulations and restrictions. However, the government of Seoul, or SMG (Seoul Metropolitan Government), has prepared guidelines for the construction of high-rises as well as supertalls. These guidelines will ease regulations that have apparently 'killed' off previous projects. Furthermore, the city has thought about creating a forum comprised of building experts that will deal with the construction of supertalls - or ultratalls. Saying such, the infamous Lotte World 2 in Seoul will be constructed after many delays. Other supertalls expected in Seoul include: Sang-am DMC (the International Business Center, I believe), Yongsan train station, and the Tukseom concrete-mixer station lot.
The city isn't only concentrating on high-rises and supertalls, it also preparing plans to create 'wide-area development of green zones' and 'creation of eco-parks.' It coincides with the city's latest moves to make the city 'greener.' One of Seoul's most appraised projects is the Cheonggye Stream, a 5.8 kilometer creek. It is possible that other urban beautification/renewal projects akin to Cheonggye Stream will pop up as the city seriously moves to redevelop and transform the city.
Now economics, the last portion of this segment. Some of us might be familiar to the numerous 'new town' projects in Seoul, Incheon, Busan, and etc. Of the most highlighted projects include: New Songdo City (ubiquitous/business) and Seoul Digital Media City (digital media/ubiquitous). Most of these cities will be ubiquitous in that every where within the city will be connected to the internet - everywhere. It is first steps for digitalizing the entire nation - a ubiquitous country. Seoul itself will be developed into four divisions: inner city creativity area (Sang-am; Digital Media City), Southwestern high-tech industry area (Magok R&D City [MRC]), Northeastern Nano/Information technology area (Gongreung Future-oriented Industrial Cluster), and finally southeastern information technology area (Tehran Valley and Poi Valley). Of the listed clusters/cities Magok R&D City is considered the cream of the crop because it has subways lines running through it and will be connected to Incheon Airport by rail. Furthermore the city will be planned to be eco-friendly. (A Magok R&D City might be become a sub-section once I can find more information on it) But, the Digital Media City in Sang-am is see rapid growth recently. Compared to the other projects, besides Tehran Valley, the DMC is the most developed so far.
This concludes the segment on Seoul's future development. I would advise people to visit today, then visit again in 10-15 years. It'll be an entirely different world.
DMC Page:
http://dmc.seoul.go.kr/english/index.jsp
Sources
http://dmc.seoul.go.kr/english/jsp/s...3D1&sno=3504.0
http://times.hankooki.com/lpage/biz/...9273411910.htm
http://times.hankooki.com/lpage/nati...8504111960.htm
http://aids.hallym.ac.kr/pomnada/one/137.html

[1a] S E O U L | O P E R A | H O U S E
C
onstruction halted for reconsiderations on the masterplan. *thanks to Cydevil for update.
W
ill be built on an island on the Han River.
I
t will cost an estimated $247 million (US) or W250 billion (Korean won).
T
he island will include an outdoor concert hall for younger people, and an opera house with 50,000 square meters of floor space. (This might be old news, for the plans have changed dramatically since it's original conception)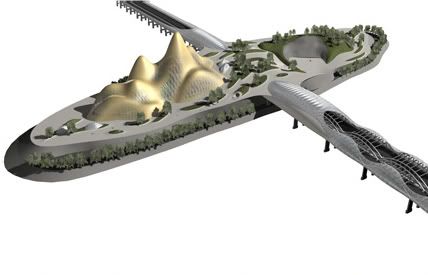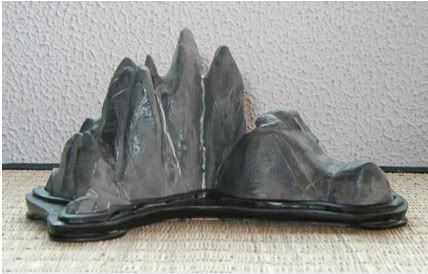 07-07-2012, 06:17 PM
Yorum: #2
Konu kilitlenip çöp kutusuna taşınmıştır. Sebepleri ise şunlar olabilir;

*Başka kore forumlardan alıntı olduğu için
*Gereksiz bir konu olduğu için
*Forumda açılan başka bir konu ile aynı içerikte olduğu için
*Download konusu ise linkler ölmüş olduğu için
*Video konusu ise videolar ölmüş olduğu için

Konunuzun çöp kutusuna atılmasının haksız olduğunu düşünüyorsanız lütfen yeniden incelenmesi için konuyu bildir butonunu kullanarak yöneticilerimize iletiniz. Teşekkürler.
---