Reversal of Fortune [2003]

07-05-2009, 07:28 PM
Yorum: #1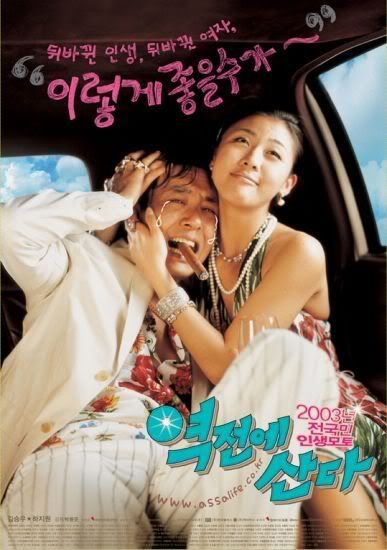 Trailer
Code:
http://www.youtube.com/watch?v=ovxdI0RR2Ys
Movie Info:
Code:
Genre: Romance / Comedy
Runtime:110min
Language: Korea (English Sub included)
Summary:
Having turned his back on a promising career as a professional golfer, Kang Seung-wan is now a down on his luck stock exchange worker, and in debt to local gangster Ma Kang-sung. After crashing his car while driving through a tunnel, Seung-wan wakes up to find himself in a alternate reality where he fulfilled his sporting ambitions, and is now a famous golf champion. But things aren't as perfect as they first seem; he now has a wife who wants a divorce, and must compete in a major golf tournament despite not having played for over ten years.
Links:
Code:
Kod:

http://rapidshare.com/files/87602651/Reversal_of_Fortune.part1.rar
http://rapidshare.com/files/87614107/Reversal_of_Fortune.part2.rar
http://rapidshare.com/files/87624978/Reversal_of_Fortune.part3.rar
http://rapidshare.com/files/87636513/Reversal_of_Fortune.part4.rar
http://rapidshare.com/files/87647873/Reversal_of_Fortune.part5.rar
http://rapidshare.com/files/87659182/Reversal_of_Fortune.part6.rar
http://rapidshare.com/files/87680530/Reversal_of_Fortune.part7.rar
http://rapidshare.com/files/87680724/Reversal_of_Fortune.part8.rar
08-18-2009, 09:02 PM
Yorum: #3
teşekkürler burak abi ellerine sağlık
---