07-05-2009, 07:29 PM
Yorum: #1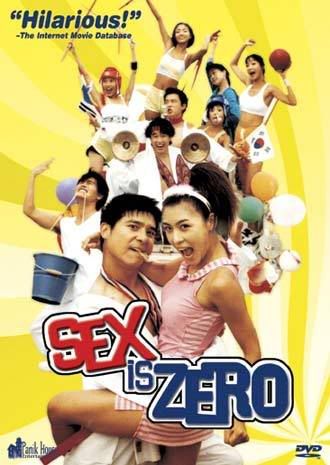 Trailer
Code:
http://www.youtube.com/watch?v=pXQ9YycK_MY
Movie Info:
Code:
Genre: Romance / Comedy
Runtime:96min
Language: Korea (English Sub included)
Summary:
Eun Sik is 28 years old and has recently started school at the university. He is a member of the Cha Ryu group and practices with them daily, through painful endurance training. He meets the much younger and gorgeous Eun Hyo, for whom he holds a completely one-sided attraction. Eun Sik's amazingly unlucky, and a host of embarrassing situations happen to him. Through all of this, him and his insanely horny group of friends help make one of the most memorable sex comedies, complete with both hilarious and somewhat dramatic moments.
Links:
Code:
Kod:

http://rapidshare.com/files/90421519/Sex_Is_Zero.part1.rar
http://rapidshare.com/files/90442153/Sex_Is_Zero.part2.rar
http://rapidshare.com/files/90467347/Sex_Is_Zero.part3.rar
http://rapidshare.com/files/90485189/Sex_Is_Zero.part4.rar
http://rapidshare.com/files/90503074/Sex_Is_Zero.part5.rar
http://rapidshare.com/files/90519300/Sex_Is_Zero.part6.rar
http://rapidshare.com/files/90533093/Sex_Is_Zero.part7.rar
http://rapidshare.com/files/90536365/Sex_Is_Zero.part8.rar
08-18-2009, 09:02 PM
Yorum: #3
teşekkürler burak abi ellerine sağlık
---