07-05-2009, 07:32 PM
Yorum: #1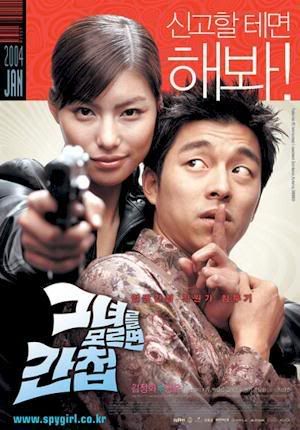 Trailer
Code:
http://www.youtube.com/watch?v=MmXNlyEkNhQ
Movie Info:
Code:
Genre: Comedy / Romance
Runtime:100min
Language: Korea (English Sub included)
Summary:
A North Korean spy sent across the DMZ to find a fellow spy that has run off with the Communist country's operational funds. Things don't quite go as plan, and Hyo-jin (Kim Jung-hwa) finds herself working at a Burger King as cover. Alas, Hyo-jin is too pretty for her own good, which immediately makes her the star "server" at the fast food chain. Soon all the boys, including failed student Ko-Bong (Gong Yu), are lining up to be served. But after Ko-Bong posts Hyo-Jin's pictures on an internet bulletin board that touts the "top Angel" working a the Burger King, it threatens to expose Hyo-Jin's cover. What's a spy to do?
Links:
Code:
Kod:

http://rapidshare.com/files/97110957/Spygirl_Disk1.part1.rar
http://rapidshare.com/files/97121321/Spygirl_Disk1.part2.rar
http://rapidshare.com/files/97130504/Spygirl_Disk1.part3.rar
http://rapidshare.com/files/97138800/Spygirl_Disk1.part4.rar
http://rapidshare.com/files/97146990/Spygirl_Disk1.part5.rar
http://rapidshare.com/files/97157089/Spygirl_Disk1.part6.rar
http://rapidshare.com/files/97192276/Spygirl_Disk1.part7.rar
http://rapidshare.com/files/97196191/Spygirl_Disk1.part8.rar

http://rapidshare.com/files/97211003/Spygirl_Disk2.part1.rar
http://rapidshare.com/files/97228333/Spygirl_Disk2.part2.rar
http://rapidshare.com/files/97247932/Spygirl_Disk2.part3.rar
http://rapidshare.com/files/97285722/Spygirl_Disk2.part4.rar
http://rapidshare.com/files/97302623/Spygirl_Disk2.part5.rar
http://rapidshare.com/files/97319553/Spygirl_Disk2.part6.rar
http://rapidshare.com/files/97386116/Spygirl_Disk2.part7.rar
http://rapidshare.com/files/97388901/Spygirl_Disk2.part8.rar
07-05-2009, 09:31 PM
Yorum: #2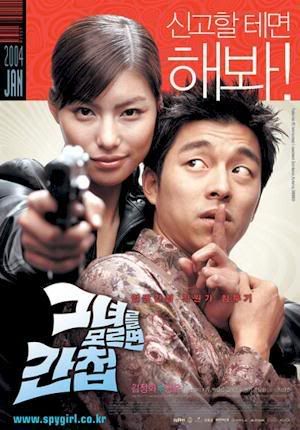 Teşekkürler eline sağlık Burak paylaşımlar için
08-18-2009, 09:04 PM
Yorum: #3
teşekkürler burak abi ellerine sağlık
08-31-2011, 02:37 PM
Yorum: #4
filmdeki çocugun dans sahnesi filmin btununu izlemeye deger
---